Why is different from others
Designed in collaboration with experienced sports scientists to offer you maximum comfort while cycling. It has a high-tech gel filling, which absorbs shock and keeps you cool while cycling, so you can cycle for hours!
Whether you are in the mountains or in the forest, the impact is cushioned with high-quality fillers and 2 steel springs and effectively reduces the impact.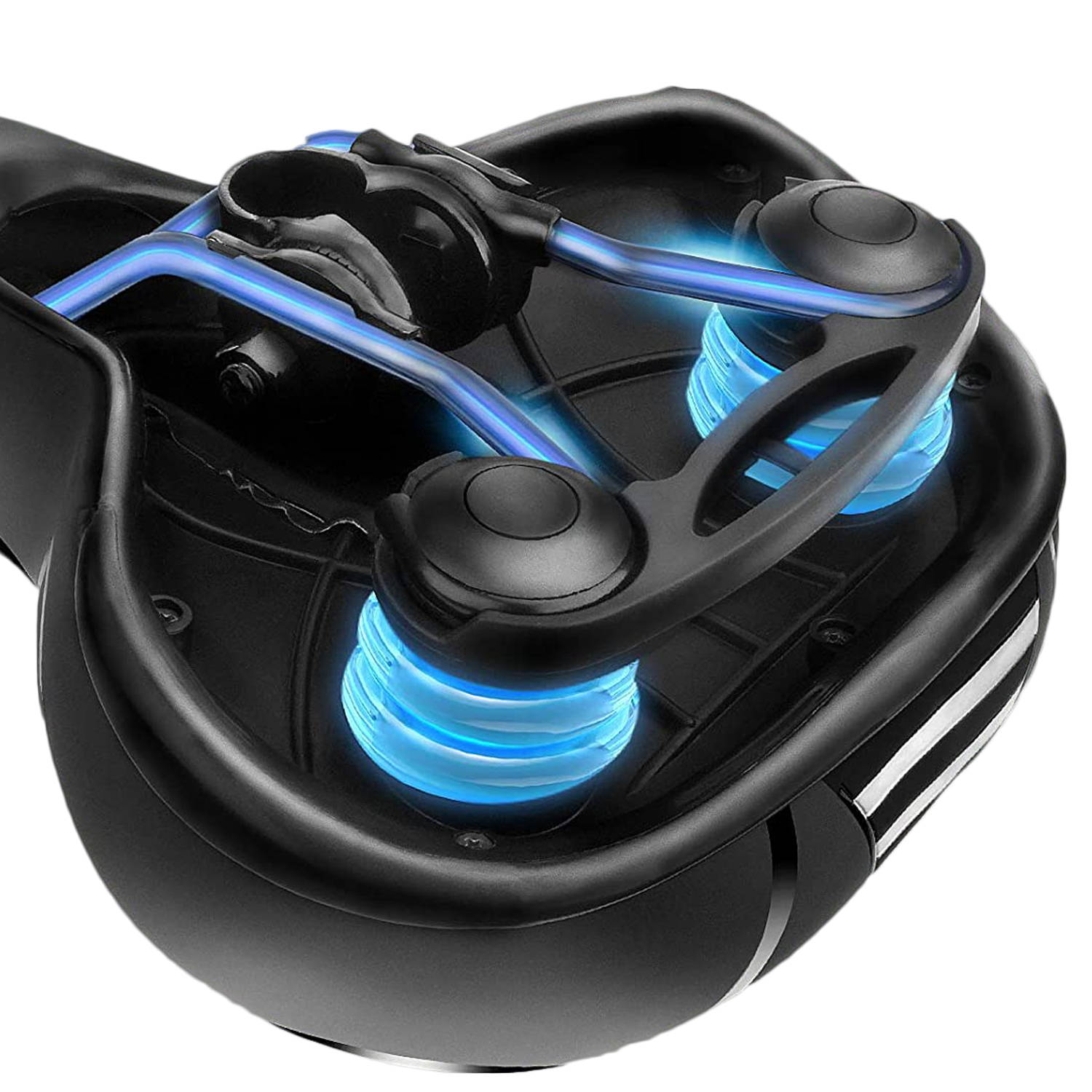 Eliminate pain & discomfort, and focus on the ride.
The special foam layer of the saddle clings perfectly to your body and ensures a comfortable seat due to decompression.

Highly waterproof and can be easily used on rainy days, making riding safer and more comfortable!

The special design provides ventilation and the dissipation of sweat and heat. So we can guarantee a maximum comfortable driving experience!

Our saddle attaches to your bike quickly and easily like any other saddle. So you don't waste time with assembly and can go on a pleasant bike ride immediately after receipt!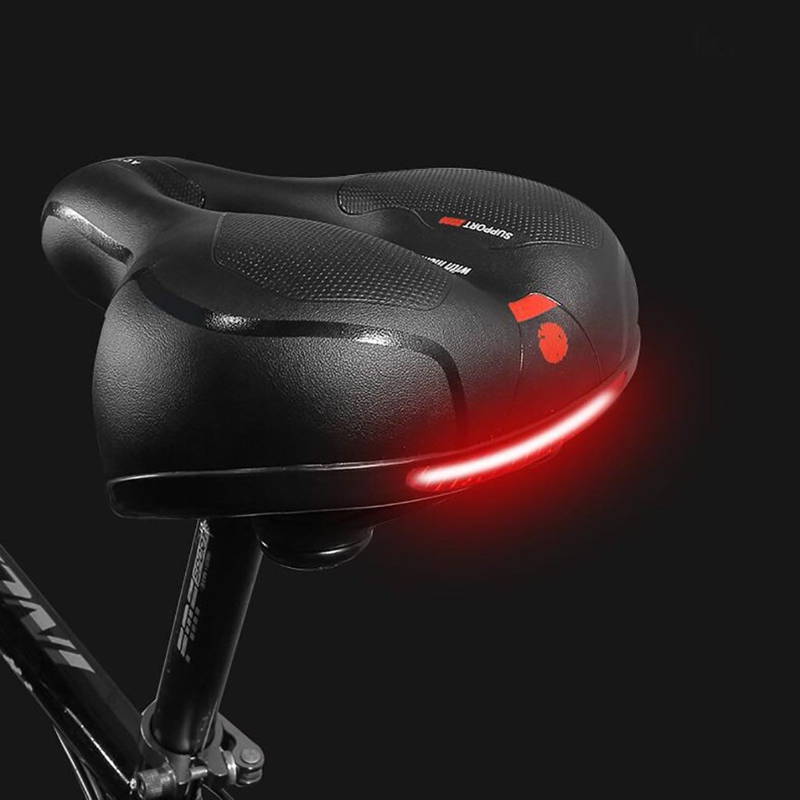 Equipped with a high quality reflector on the back, the bike seat keeps you safe when biking at night. This way, you'll be fearless when riding down the streets even when it's dark out.