Full refund within 30 days without reason
Shipping>>

Worldwide

 Express Shipping Available
Payments 

Via PayPal® and CreditCard

SSL Certificates For 100% Security

HOW DO I FIND MY SHOE SIZE?
Size Table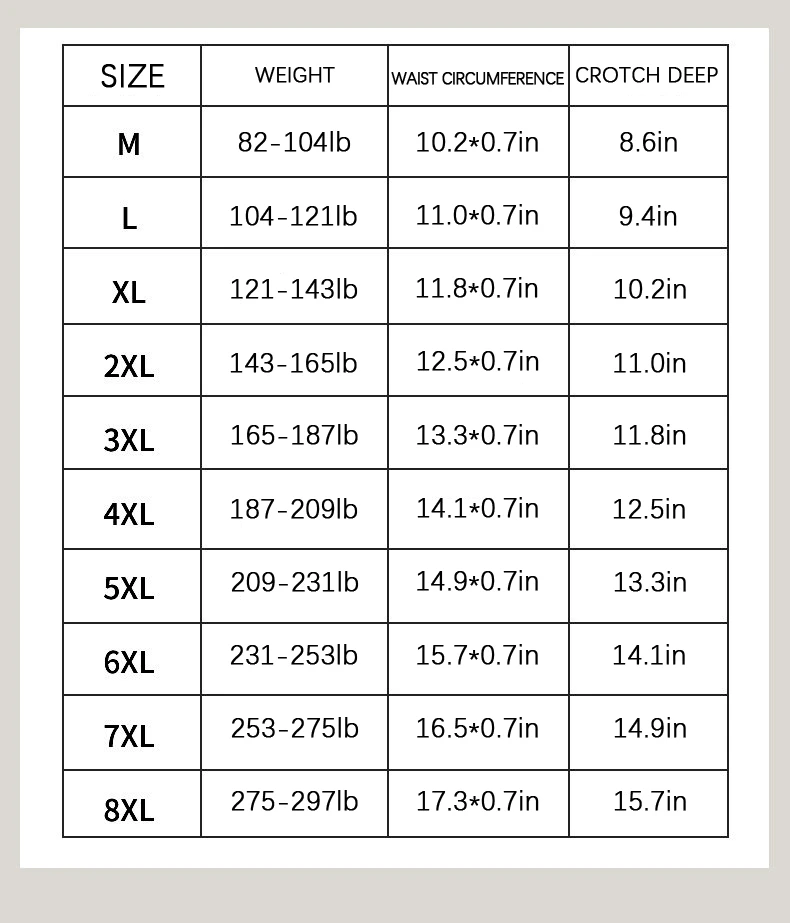 TIRED OF LEAKS AND STAINED SHEETS?

We were too. That's why we make functional underwear for periods, leaks, and stains. Our undies hold up to 2.5 tampons' worth, keeping you covered day and night. Just put them on, forget about period stress or anxiety and walk with absolute confidence!
UNDERWEAR THAT ABSORBS YOUR PERIOD!

✓ Protects from leaks, stains, and embarrassment.
✓ Stretchy so that you can move freely without feeling any discomfort or experiencing any leakage!
✓ Odor Suppressing Textile Technology that combats smells, keeping everything fresh all day!
100% LEAKPROOF
Our leakproof underwear keeps you comfortable, dry, and secure whether you're having your period or experiencing incontinence.
Our leakproof underwear consists of a special 3 layer moisture absorbent technology, which can absorb 25ml of fluid, which is equivalent to approximately 2.5 regular tampons, helping keep you 'Leak Free' throughout the day & night, protecting your clothes and bedsheets.
They are machine washable and reusable, just like regular underwear. And there's no need for pads or other products.
DID YOU KNOW THAT?
✓ Most women use 11,000 disposable menstrual pads and tampons in their lifetime! 
✓ Twelve billion tampons and pads are thrown out annually, contributing to tremendous amounts of landfill waste. 90% of those products are made of plastic.
✓  Pads, tampons, and tampon applicators are the fifth most common plastic product found in the oceans.
✓ It takes between 500 and 600 for a tampon or pad to degrade in a landfill
Our leakproof underwear has an average life span of 3 years, giving you a lot of savings from buying tampons or pads.  Enjoy a better and more comfortable life while saving the environment and your wallet!
WHY YOU NEED THEM?
✓ Combat Smells - Feel fresh and odor-free throughout your period.
✓ Great Backup - Perfect as a backup when using a menstrual cup, tampons, or pads
✓ Replacing Disposable Products - Saving the environment, and most importantly, your money
✓ Stay Safe - Even if you are not sure when your period is going to start.
✓ Prevent Leakage - Incontinence or light bladder leakage (LBL)
✓ Live An Active Lifestyle - Keeping dry during sports and exercise.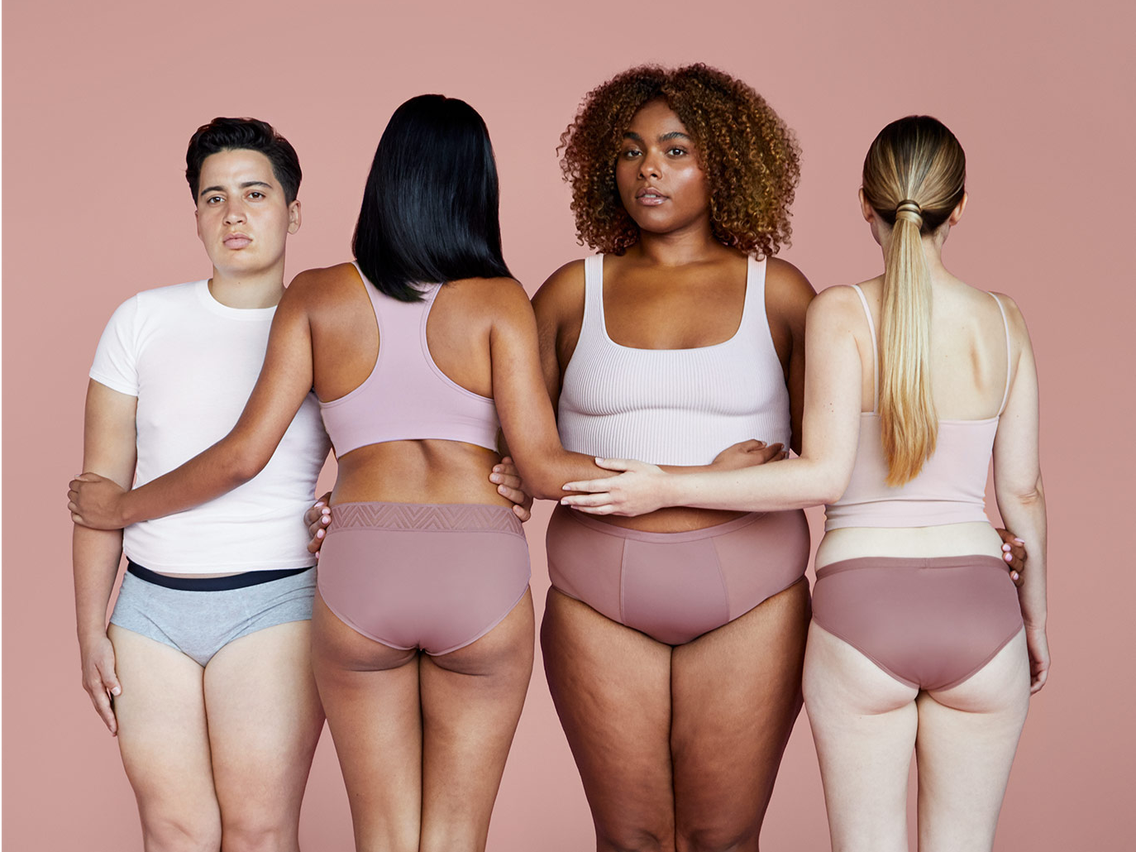 EXPERTLY DESIGNED
Our unique Moisture Wicking & Odor Suppressing Textile Technology quickly wick away moisture, trap smells, absorb the ow & create a leak-resistant barrier keeping you feeling comfortable & dry, keeping everything fresh all day!
We make our underwear of 92% Cotton and 8% Spandex to give you ultimate comfort. The extra-wide comfy inner absorbent lining stretches all the way from the front to the back for maximum coverage.
It took a year to design and 6 months to test them with different models and fabrics to guarantee you high-quality, durable, and easy-to-clean leakproof underwear that meets your expectations.
The only underwear that combines innovative design and features to improve the lives of many women every day! 
For more questions related to this product please visit Frequently Asked Questions (FAQ).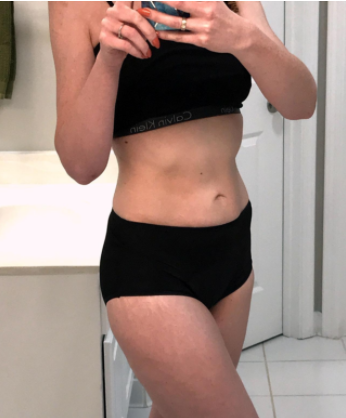 ⭐⭐⭐⭐⭐
My period came a week early and meant that I was on during my holiday!! My period tends to be really heavy and I frequently have accidents: stains on clothing and seats. This means I often wear heavy, dark clothing when I'm on. You can imagine my horror when I came on during my hols in a hot country. Luckily, I bought these along. I wore my normal panties and a pad and then these briefs over them. I didn't always have regular access to toilets, my clothing was thinking and brightly covered and i was not able to change as frequently as I would like to. However, these panties prevented any embarrassing leakage from seeping into my clothing or onto seating. I did actually leak into the pants but the protective layer stop any leakage. I just wish they were more affordable to have more of them as they are needed day and night when I'm on. A must buy for anyone with heavy periods. recommend Funnry"
-Lauren S.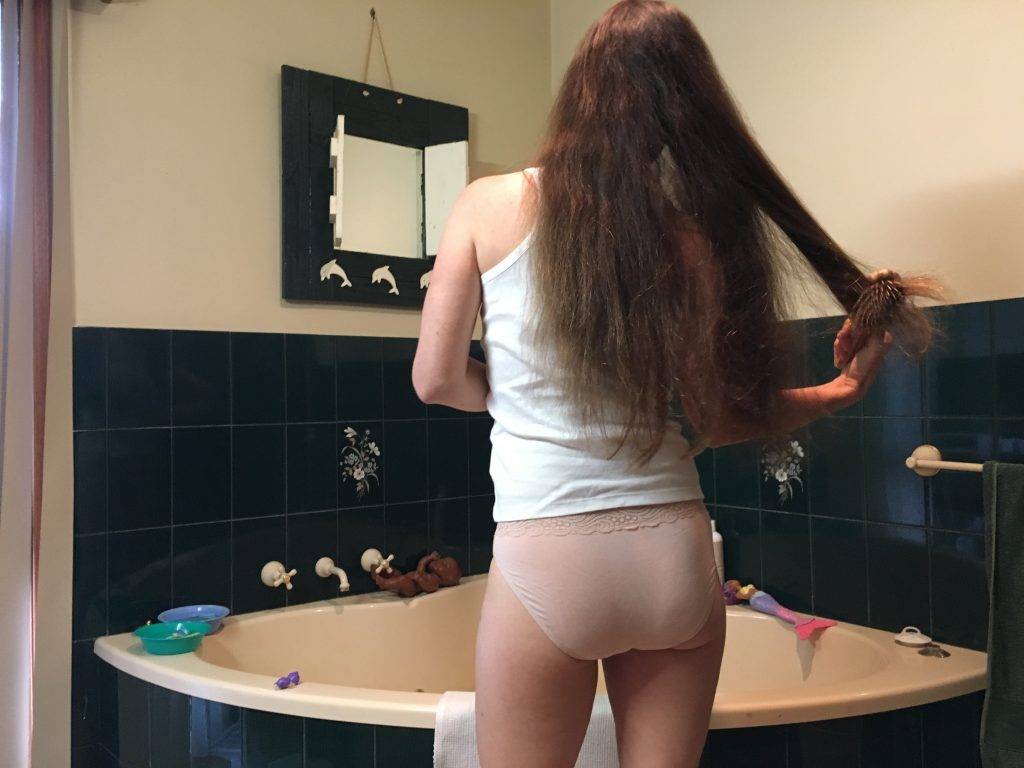 ⭐⭐⭐⭐⭐
"I tried these out for the first time yesterday and was impressed. The first day of my period is super heavy and these lasted all-day, 16 hours total, without leaking or even making me feel anxious they would leak. They were super comfortable too and didn't show panty lines since they're shorts. I was worried they'd be sweaty or damp feeling, but the fabric is breathable and the absorbent layer very quickly pulls in moisture so you don't feel like you're sitting on a wet pad constantly. They were also easy to rinse out in the sink at the end of the day and I don't feel weird at all about tossing them in with my regular laundry. I'm ordering another two-pack."
Mariah P.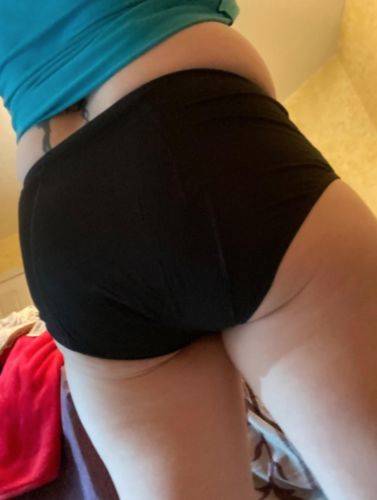 ⭐⭐⭐⭐⭐
"DUE TO endometriosis and PCOS) and I am in a larger size range than other places cater toward. I love this product. They are comfortable to wear and have held up to repeated wash/dry cycles. One of my problems with other brands (other than them not offering a good plus size range) is that the waterproof area that prevents leakage doesn't extend up in the hind end....." "These underwear have waterproof coverage all the way up to the waist in the back. It feels a little funny if I have to fart, like the underwear balloons out because waterproof = not breathable but it has
protected my pants. And like I've been saying to people, it's a good period if I don't ruin my clothes to overflow or leakage..."
Jessica M.