CertiPUR-US CERTIFICATION SLOW REBOUND MEMORY FOAM
The pillow core is made of 60-density slow-rebound memory foam which has been the Certification of "CertiPUR-US", and cares much about health. This pillow can be folded or pressed, and 5-30 second slow rebound memory foam can give you a stress-free sleep.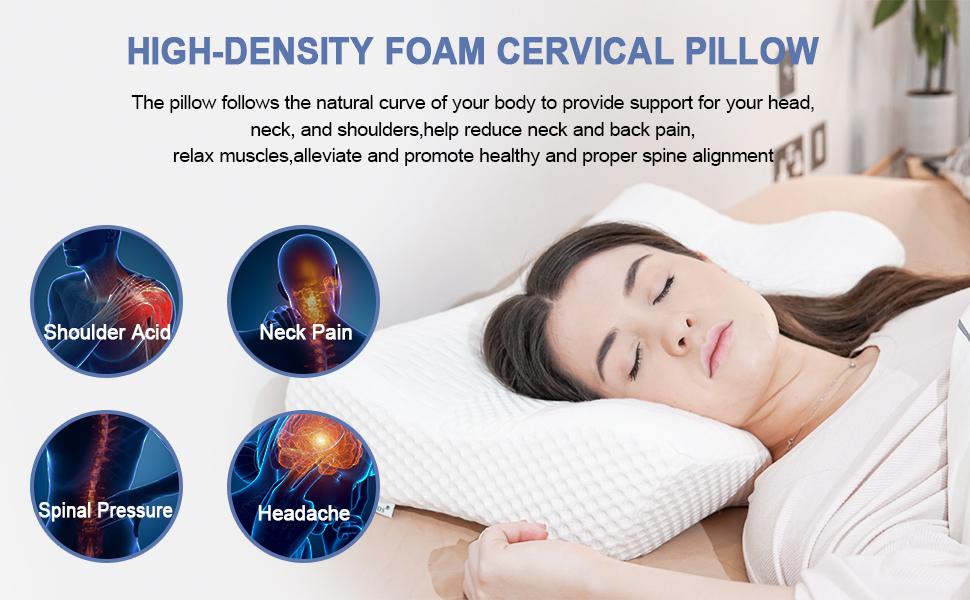 We spent two years reinventing memory foam.
What's
Inside?
1.Removable Cover
Removable, breathable, flexible, and machine-washable. Oh, and super convenient.
2.Breathable 3D Structure
Unique 3D structure encourages heat and moisture to disperse from the pillow surface.
Activated charcoal promotes odour control and antibacterial protection.
ERGONOMIC PARTITION DESIGN
CENTER ARC CAVITY & NECK CONTOUR AREA--Perfectly supports and aligns your head, neck, shoulder, and back.
SIDE SLEEPER AREA--Relief pressure on facial and ears when sleeping on the side.
DOUBLE PROTECTION
The outer layer is made of 100% polyester, which is breathable and skin-friendly, very comfortable, and provides a real soft feel. The inner cover provides a second layer of protection for the pillow. Do not wash the memory form. Pillowcase is machine washable. Tumble dry at a low setting to ensure unaltered comfort.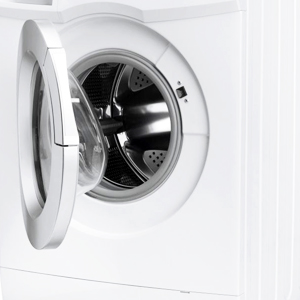 Freely Removable and Machine Washable
The design of the pillowcase that can be detached freely makes it easier to clean the pillow, which not only helps to remove the surface materials of the pillow, but also facilitates the long-term use of the internal memory foam.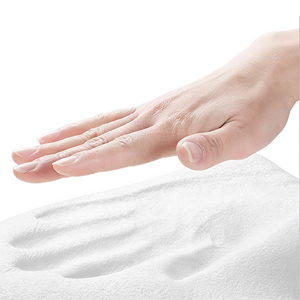 Slow Rebound Pillow
It is made of high-quality ergonomically designed memory cotton, and does not contain any harmful substances. Not only the texture is soft and comfortable, but it also gives you the most comfortable sleeping position.
Safe & Breathable Material
Our cervical pillow is made with breathable and odorless memory foam.
It is chemical free, zero formaldehyde.There will be no sultry feeling, giving a sense of fresh and comfort.
GREAT GIFT & SERVICE
FUNNRY memory foam cervical neck pillow is packed with a great paper gift box. It's an ideal gift for your parents, friends, and relatives as for birthday gifts and holiday gifts.


INSTRUCTIONS
Before first use, unzip and remove the lid and leave the memory foam flat in a well-ventilated area for 1 to 24 hours until it fully expands.
How to remove the pillowcase?
1. Untie the snap button in the middle
2. Unzip pillowcase
3. Remove the pillowcase
NOTICE
This cervical pillow is soft but firm, it is possible for you to experience some discomfort during the first two weeks while your body is trying to adjust to the correct position.
A new memory foam pillow may have a bit of odor, which is not harmful to the human body. You can put it in a ventilated place for 3-7days before use.
Due to the inherent characteristics of the memory foam material, the pillow core received will change seasonally, and the hardness and softness will change appropriately.
THIS PRODUCT IS NOT A MEDICAL PRODUCT. IF YOU NEED TO USE IT FOR REHABILITATION, PLEASE ASK YOUR DOCTOR FOR ADVICE.
Package Includes:
1 x cervical memory foam pillow